The VoxPeritus team brings contact center voice experience spanning twenty-five years.
We have successfully designed, procured, delivered and managed contact center technologies including latest generation Speech Recognition, Speech Analytics, SIP enabled VoIP ACDs, Unified Communications, and Social Media.
Our experience has placed us on "both sides of the desk" as buyers, sellers, and third party advisers. Our ability to distill data provided by vendors into meaningful information has considerable value in a business climate where every dollar spent is precious.
Furthermore, we have managed contact center staff and supervisors in several award winning contact centers. Therefore, we understand all of the effects of implementing these technologies, both positive and negative. We will work with you to implement positive changes for your employees' benefit, and mitigate or eliminate the negative effects.
The VoxPeritus team shares a deep passion for the value that we help our clients achieve. Therefore, your unique requirements and our strong understanding of your operational and strategic realities drive the solutions and guidance that we recommend.
The meaning of the name VoxPeritus is the voice of experience in Latin. We chose this name because it speaks to our considerable experience with voice technologies, while also alluding to our passion about customer experience in the voice channel.
Consulting Team
Kevin Brown
Managing Director
Kevin's career spans multiple industries, continents, and roles. The first third of his career was in sales and sales management, the second third was in operations where he initially began his involvement with contact centers in Europe and Asia, then moving on to North America. The most recent third of his career focuses on designing, implementing, and consulting in contact center voice technologies.
In his role as HP\EDS' Chief Architect Speech Solutions, requirements drove several firsts in the hosted telephony market, placing Kevin in a well-connected position within the voice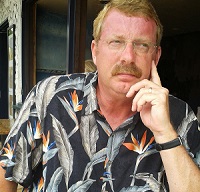 technology industry. The platform he designed supported over 30,000 agents and provided the ability to process over 50,000 concurrent calls for multiple customers at 99.999% availability delivered across seven years.  And he was at the forefront of telematics as the Chief Architect of OnStar Gen III telephony.

His technical experience includes being a Genesys Architect, and a Genesys Engineer where he applies his expertise to helping customers move to automated middleware deployment, and tuning Genesys' GPlus adapters.
Brown holds a Masters of Business Administration from Arizona State University with a concentration in Global Marketing. Kevin is a member of the Customer Experience Professionals Association, the Association for Computational Linguistics, International Speech Communication Association, and a charter member of the American Society of Quality's Service Industries Division.
Feedback about Kevin frequently includes mentions of his passionate customer focus. This passion to help organizations return to the proven business principle of focusing on the customer caused him to launch VoxPeritus.

www.linkedin.com/in/kevincbrown


@custexperguru
Cheryl Haughey
Healthcare, along with cross industry self-service delivered via phone, web and virtual reality have been hot topics of the past fifteen years. Cheryl has led the charge across every one of them.  
She was a Team Lead and Solution Architect that delivered client facing virtual reality solutions for FIFA World Cup, Electrolux Europe, and 3M, among others.
She followed on as a Team Lead and Developer of EDS' Healthcare Electronic Business Exchange Team.  In that role, Cheryl designed, developed, tested, deployed and maintained data translation applications for many Title XIX (Medicaid) healthcare clients.
She began working with Kevin at EDS as Technical Project Manager of the Interactive Voice Response Solutions team. Cheryl served as technical project manager focusing on new implementations, enhancements and ongoing support for the EDS/HP multi-tenant Interactive Voice Response (IVR) Solution.  In this role Cheryl led the implementation of first speech IVR application for US military personnel. The applications manage 90,000 calls/month for self-service tasks related to government health benefits.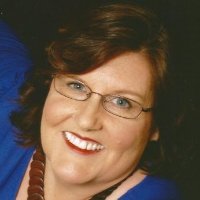 Furthermore, she performed Program Management and provided supplemental business analyst activities for the migration of 16 IVR applications for the first Title XIX (Medicaid) healthcare client IVR applications generating 1M calls per year.
As part of these migrations, Cheryl also led professional voice recording vendors to define, order, and validate prompt recordings.  Coordinated incoming telecom connections and connections to client host systems including firewall and other security requirements.
In parallel, Cheryl led upgrades of a multi-tenant cloud based Genesys IVR platform from v7.2 , v7.6, to v8.2. and coordinated several component patching events with no impact to clients.  The EDS/HPES IVR platform continually provided 99.999% availability.
Moreover, Cheryl excelled at creating test plans and directing testing of call flows from end to end, while performing analysis and testing of XML transactions to host systems.

 http://www.linkedin.com/in/cherylhaughey
Mark Hosage
For over twenty-five years, Mark has been working with cutting-edge technologies that enable customer contact. Mark started his career in outbound customer contact where he worked with the leaders in the burgeoning predictive dialing industry. Serving both the collections and the telemarketing marketplaces, Mark worked with industry innovators like Citibank, American Express, and West Telemarketing to reduce large costs associated with reaching out to customers and prospects via the telephone.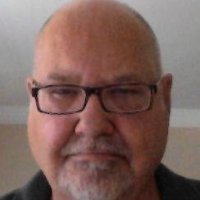 Mark then joined with some of the pioneers in Computer Telephony Integration (CTI) and was successful in helping forward-looking companies reap the benefits of CTI. When consumers and corporations began to adopt the Internet and World Wide Web, Mark was working with the vanguard of Customer Interaction Management and Multi-Channel Media to supply systems for the simultaneous handling of customer contacts via TDM-based voice calls and Internet-based Web Chat, Co-Browsing and Email.
Mark turned his focus to customer self-service and cloud-based speech recognition-enabled Interactive Voice Response (IVR) applications at Voxify. Mark worked with industry leaders such as Continental Airlines, helping them to deploy the first automated proactive outbound flight check-in system in the airline industry.

www.linkedin.com/in/markhosage


@markhosage
Mark Kurth
Mark's consultative experience began with FedEx as a General Manager of Logistics and E-Commerce, his 12 year tenure included increasingly responsible management positions including serving 6 years as a General Manager.  He was responsible for delivery operations for Apple, Cray Super Computer, Intel, Nintendo, IBM, Fujitsu, Varian and Cypress Semiconductor as well as Acer Computer. During this time Mark interfaced with CXOs to devise solutions for meeting contract objectives, determine goals and customer corporate supply-chain strategies and optimization.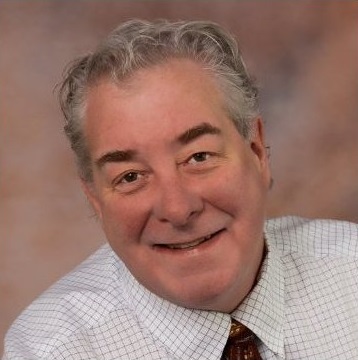 While at Lockheed Martin, Mark had responsibility for CRM operations supporting the Transportation Security Administration after the 9/11 attacks and worked daily with TSA leadership. His 9 year consultive responsibility as a Sr. Solutions Architect for HP was to work independently and collaboratively to design BPO solutions for external customers such as Time-Life, Boardroom and Worldbook.  His success in this capacity is demonstrated by his contract value wins in excess of $280m.Mark's responsibility included working with cross functional and multi-national teams to meet internal financial and governance objectives,  while designing a responsive, efficient and winning solution for the client in the CRM, Fulfillment and Logistics service offerings.
Mr. Kurth holds an MBA from Ecole Superiuere de Commerce de Rouen in Rouen, France, a Master's in Management Science from Purdue University, in West Lafayette, IN and a Bachelor of Science degree in Airline Management, in Carbondale, Il

 www.linkedin.com/pub/mark-kurth 
Bill Maikranz
Bill's contact center experience spans over twenty years, and he has focused on the voice channel for much of that time, including IVR, ACD, CTI, and outbound dialers. Bill has worked with nearly every voice technology vendor over that time span.
Bill has assisted the following organizations: Avis Rent a Car, American Heart Association, Bank of America, Bank of Portugal, BC Hydro, British Telecom, City of Dallas, DirecTV, Dominion Power, Federal Express, First Hawaiian Bank, Home Shopping Network, Sprint Cellular, LL Bean, Pacific Gas & Electric, US Census Bureau, and the US Postal Service.
To complete the list, Bill worked closely with Kevin Brown and Tracy Platt at DHL with excellent results. Due the impressive results extracted from the projects where Bill worked with Kevin's IT and business teams, DHL won the Zenith Award from Teleprofessional Magazine. The Zenith was the highest level ever offered, and never repeated. Furthermore, TCS Workforce Management placed DHL's Central Service Center on their global Best Practice Contact Center Tour, where customer service executives from across the globe visited two contact centers per continent to see best practices in live environments.

http://www.linkedin.com/pub/bill-maikranz


@billmaikranz
Tracy Platt
Tracy's career includes over twenty years' experience in contact center training, user interface design, documentation, and quality control. His experience in balancing training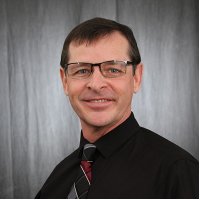 requirements against skill routing requirements in IVRs and ACDs provides a real world perspective to the VoxPeritus team and our clients. Furthermore, Tracy's keen eye for maintaining accurate documentation ensures that VoxPeritus' work product is error free and coherent to all stakeholders.
Tracy worked with fellow VoxPeritus team members Kevin Brown and Bill Maikranz at DHL to deliver outstanding results, through development and delivery of training and end user documentation for new voice and CRM technologies.
Since then, Tracy is leading the charge in developing just-in-time eLearning solutions used in the healthcare industry.
Tracy holds a Bachelors of Science in Marketing from Arizona State University.

http://www.linkedin.com/pub/tracy-platt